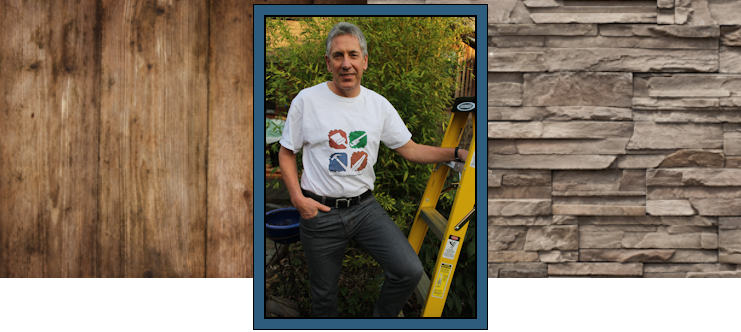 About Martin Robbert:
A good work ethic, attention to detail, and quality workmanship have been part of my life ever since I learned my first trade in Germany.
Initially trained as a tile setter, my next apprenticeship was as a cook. By 1998 I had risen to the top of my profession working as Executive Chef in some of Canada's largest Convention Hotels.
Subsequent to the birth of our first Child I chose to take on the role of stay at home dad. It was at this time that I upgraded by practical skills at various workshops and worked as part-time handyman in Kingston, Ontario.
I have been working as a handyman in Victoria on a full time or part time basis since 1996. I have a varied and well developed set of skills ranging from tiling to painting, carpentry and most things in between.
I approach every client with good listening skills; emphasizing communication. This is essential to understanding client needs and expectations; out of that the client and I can develop a good plan of action leading to an honest and fair relationship. My goal is to provide exactly what the client is envisioning and expecting.
I am creative, artistic and enjoy working with my hands. After a trip to the UK, I became fascinated by the beauty of Victorian stained glass windows. Blending the creativity and craftsmanship inherent to glass work appealed to me and I incorporated lead glass into my skill set in 1998.
Living in an active earthquake zone, emergency preparedness has been a special interest of mine. I am currently in the final stages of completing my studies in Emergency Management with the Justice Institute in New Westminster.
I assist homeowners in preparing a safe home environment should a major earthquake occur. In addition, I consult in preparing personal and strata emergency management plans.
Your home is a valuable and precious asset and I take great pride in the high level of satisfaction my clients have expressed.
I look forward to working with you!
Martin Robbert